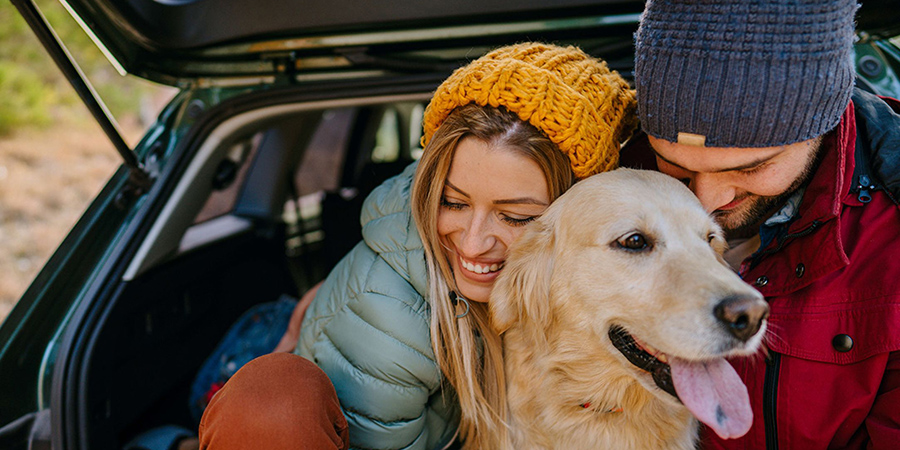 The research you do before your car trip can be the key to a smooth, stress-free adventure. And it's not just researching where the local vet is either, you should gain an understanding of what is an absolute must when taking your dog in the car.
Tip
When planning your holiday or camping trip, always factor in time to find out where the closest veterinary clinic is to your destination and their operating hours. This way, you can quickly contact them if your dog is involved in an emergency situation.
Restraining your dog in the car
Restraining your dog in the car is extremely important for your safety and the safety of your pooch. Unrestrained dogs have freedom to move inside the vehicle, making it easy for them to launch themselves into the front seat, plonk into your lap or get under your legs and generally distract you from what you should be doing – driving safely! Your unrestrained dog may seriously injure you, themselves or worse.
Your options
A team member at your local PETstock can help you find the right travelling restraint for your dog to make the experience a safe and positive one.
The Ezydog Drive Car Plate Harness is a great option, as it can be used like a seat belt and ensures your buddy stays put as you drive.
If your dog is a much smaller breed, like a Toy Poodle, you might opt to use a secure pet carrier or soft travel crate to keep them secure.
For dogs that like to look out the window, think about getting a booster seat. Not only will your pooch be able to check out the view, they'll also be kept secure without impairing your driving abilities.
Laws and regulations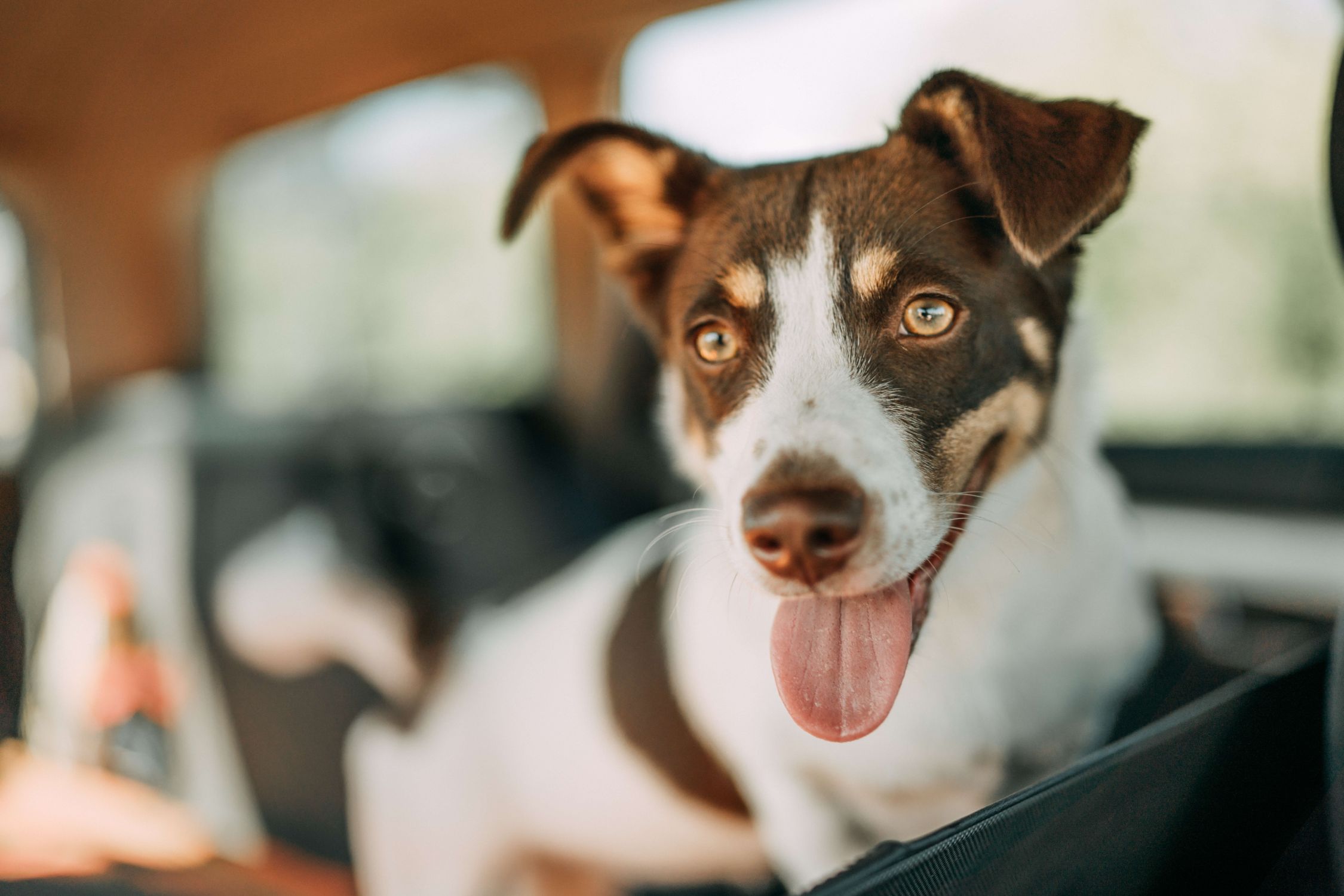 Driving with an unrestrained passenger in the car, even the four-legged variety, is an offence in some states and can carry substantial fines. You may also face fines if your unrestrained dog becomes injured while travelling in your vehicle.
Our pets are our family members, you would take all steps to ensure your human relatives are safely secured, wouldn't you? The same goes for your dog.
The best thing you can do before beginning your trip is check-out your local state government website to find the types of restraints allowed and the penalties. Rules in this space are evolving, so it's important to stay on top of all regulations before you set of on your adventure.
Dog car sickness
We all know someone who can't seem to deal with long car trips. It feels as though you're forever stopping for them to get some air or even use the sick bag! While this may be a little annoying to us, trips in the car can be nightmarish for those who suffer from motion sickness, and it's no different for some dogs!
During dog car sickness, your buddy may experience mild nausea or even vomit in the car. The Adaptil Calm Collar or Vetalogica Hemp Clinicals are two natural options for helping alleviate motion sickness and travel related anxiety.
Alternatively, if you know or suspect your dog struggles with car sickness, your veterinarian may also have a few options available to help reduce the occurrence or severity of this. By describing your dog's symptoms, your vet will determine if it is the motion of the car or anxiety that causes your buddy to be sick and choose a remedy tailored to this.
Are you thinking about going out camping with your dog? Here's some preparation tips to take in before you go.
Vetalogica Hemp Clinicals Calming Dog Treats 225G
Vitarapid Chicken Tranquil Dog Treats 210G
Adaptil Calm Collar Med/Large