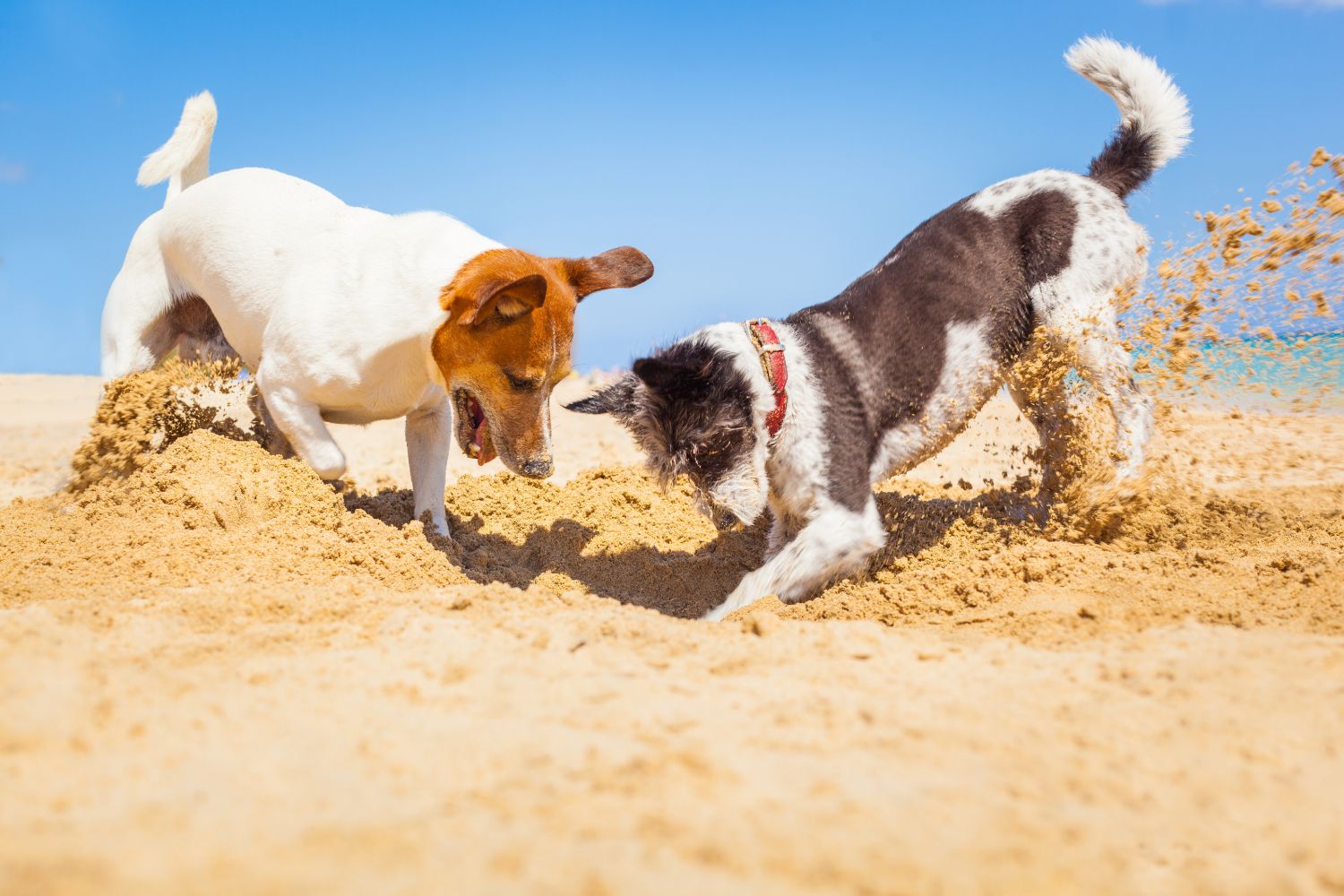 Sunshine is the perfect time for almost everything we love here in Australia, and if you ask your dog, beach days could be top of the list. To give you the perfect plan for your weekend, holiday or weekday dog adventures, here are some of the best dog-friendly beaches in Australia. You're welcome.
Just remember, dog-friendly beaches are governed by local councils and do have strict on and off-leash rules. Always ensure you've checked out the exact points of the beach you're visiting, and if there are rules about time restrictions when dogs are required to be on or off-leash.
Victoria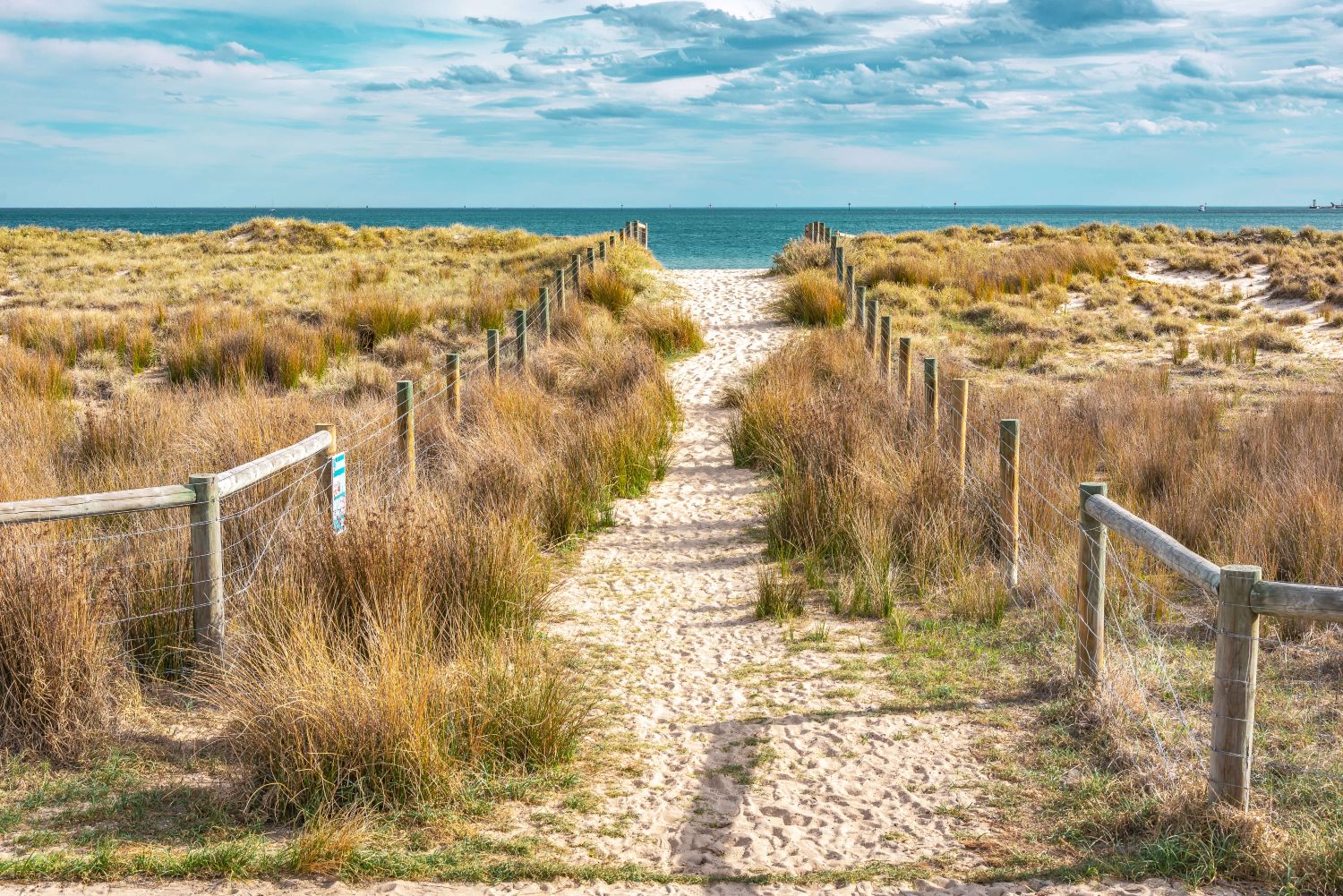 Feature beach: Port Melbourne
Located 15 minutes from Melbourne's CBD, Port Melbourne's dog-friendly beach in Melbourne is a popular one. It's one that locals and fellow city dwellers love, and is often filled with dogs of all shapes and sizes. One side of the Bay Street stretch is always off-leash, whereas the other side is only permitted as off-leash from April 1st through to October. Other dog-friendly beaches close by in Melbourne are the South Melbourne Beach and Sandridge Beach.
On or off leash? Both. Along the Port Melbourne Beach area there are spots for off-leash roaming, but there are restrictions based on the time of year.
More dog beaches in Victoria:
New South Wales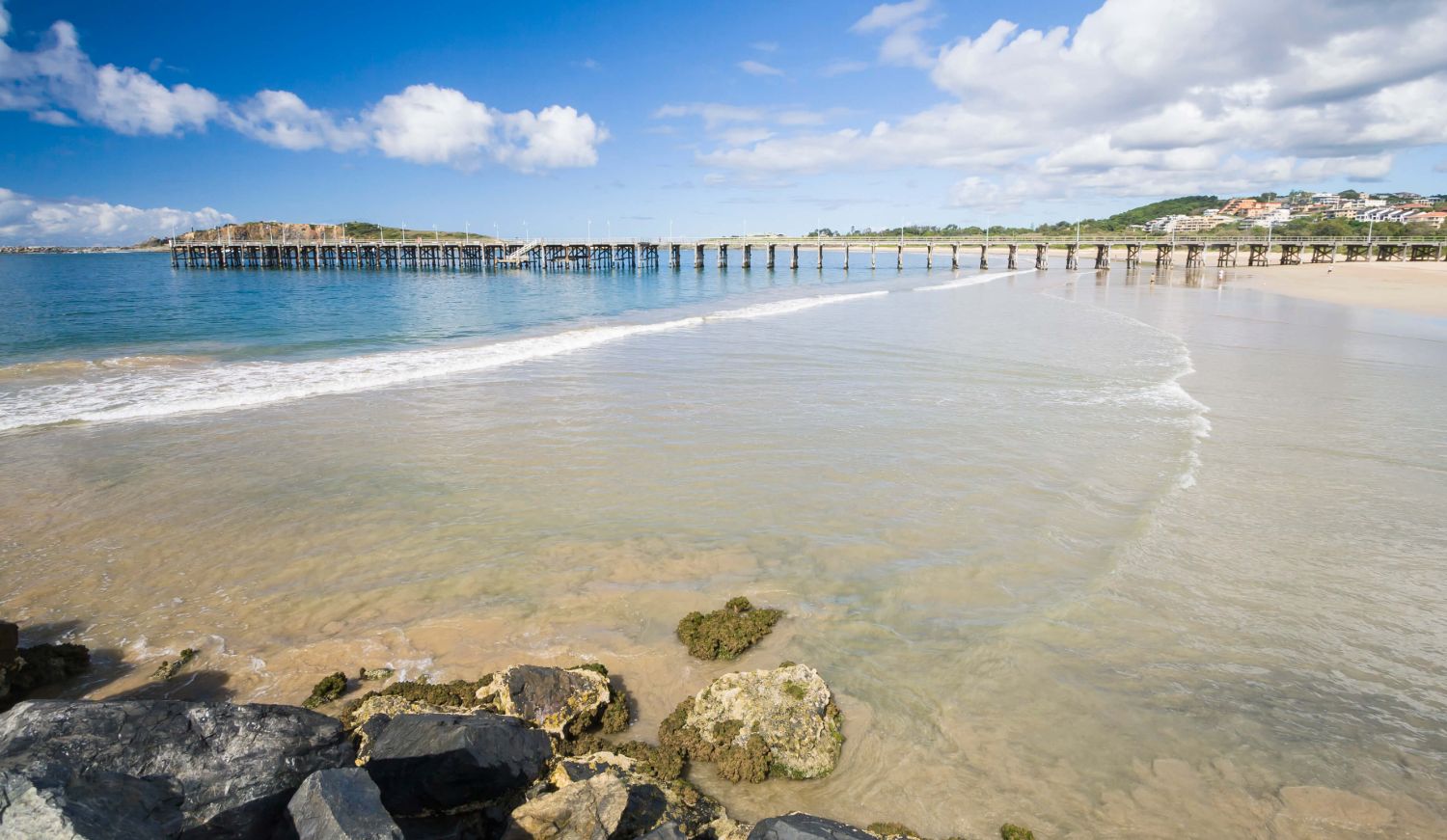 Feature beach: Coffs Harbour, North Wall Beach
Nestled in the heart of Coffs Harbour, North Wall Beach is a centrally located surprise. The beach is off-leash around the clock, all year long – making it the perfect afternoon local for you and your pooch. The shoreline is flat, surrounded by a large, grassed area with some picnic tables to take a break. With ample parking and shops for treats only a short walk away, it's an accommodating spot for both humans and dogs. Your dog will thank you for this one.
On or off leash? Off leash 24/7. You won't be restricted at all in this specific dog-friendly beach near Coffs Harbour.
More dog beaches in New South Wales:
Queensland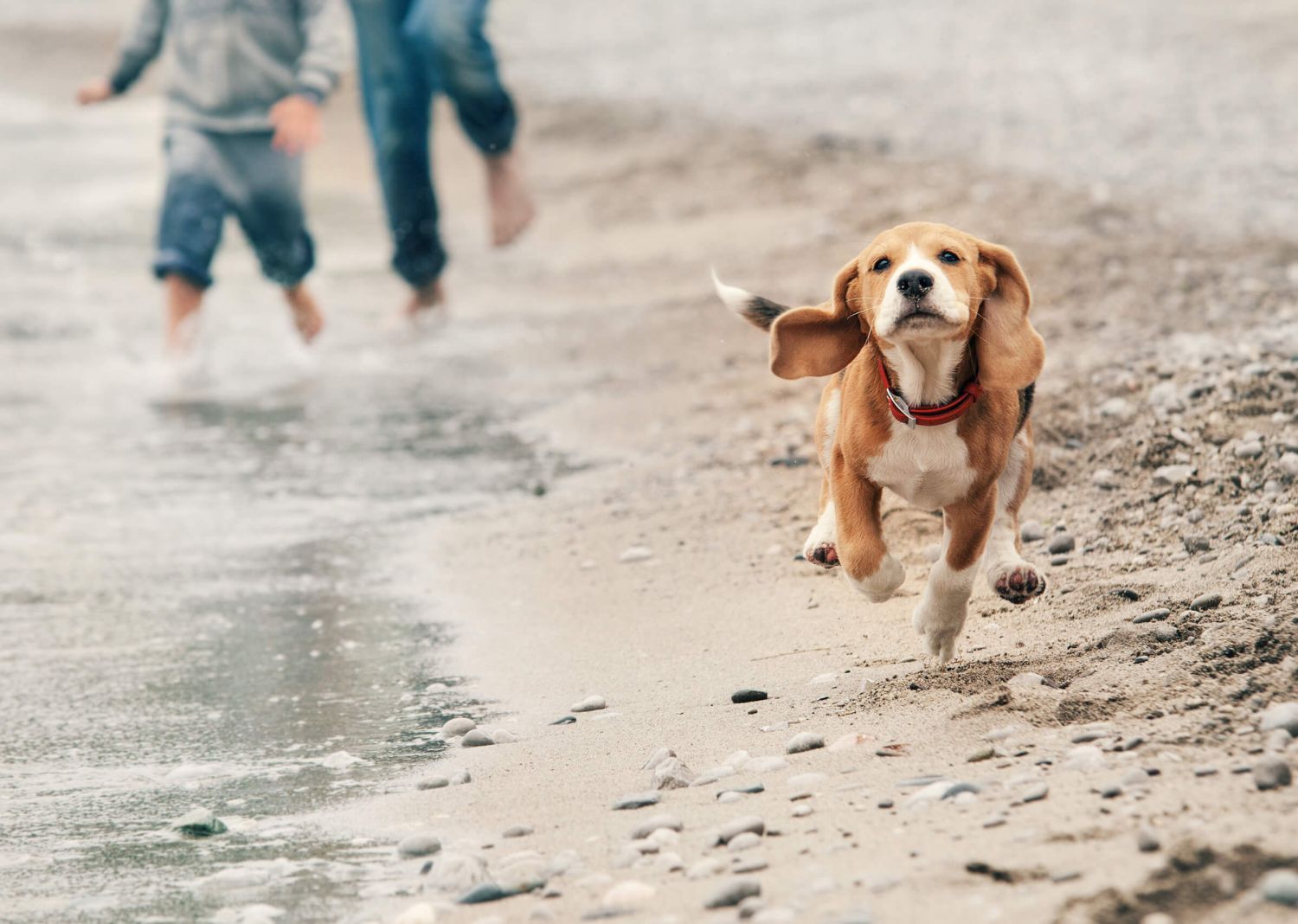 Feature beach: Palm Beach
Located in the beautiful location of Palm Beach on the Gold Coast, this dog-friendly beach is a hot zone on the weekend and also on a weekday. One side of the water is dog-friendly, the other not; however, the dog-friendly side is expansive with calm waters. Dogs can easily wade through the shallow areas of the shoreline or swim out a little further, but the water is only truly deep in the very middle. With a shady tree-lined area alongside, you can spend ample time enjoying the space without feeling overwhelmed by the hot Queensland sun.
On or off leash? Off leash 24/7. Make sure you know which side is the dog-friendly section; from there, you'll have free reign all day, every day.
More dog beaches in Queensland:
South Australia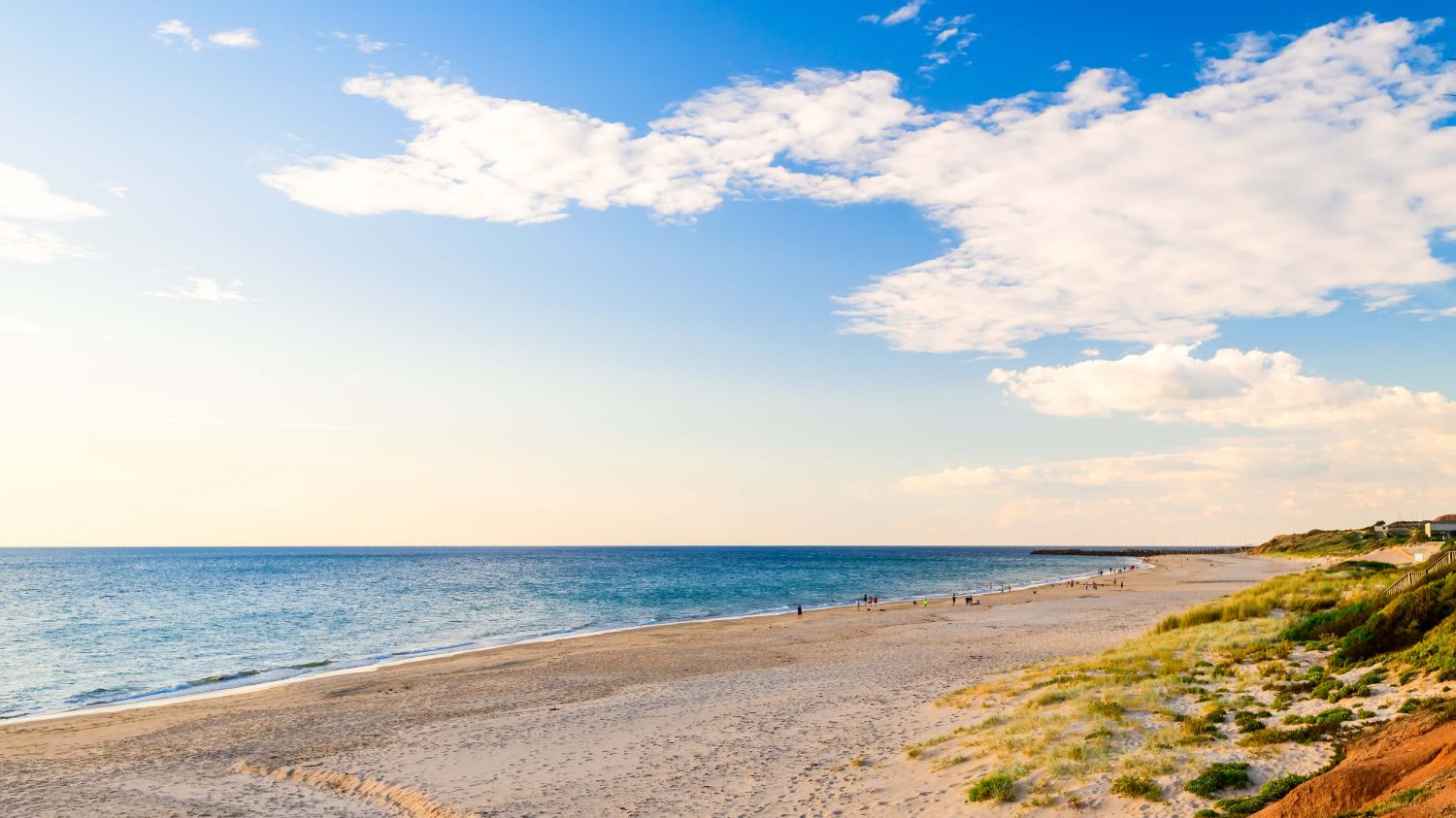 Feature beach: O'Sullivan Beach
Located only minutes from Adelaide's CBD, O'Sullivan Beach offers off-leash play most of the day during daylight savings. Being so close to the Adelaide CBD makes O'Sullivan Beach a popular spot for city-dwellers, and you won't get a lot of free play without running into some other canine friends. The off-leash stretch begins at Selway Terrace and extends about a kilometre from there – plenty of space to frolic.
On or off leash? Off-leash 24/7. Just be sure to check how far you wander beyond Selway Terrace.
More dog beaches in South Australia:
Western Australia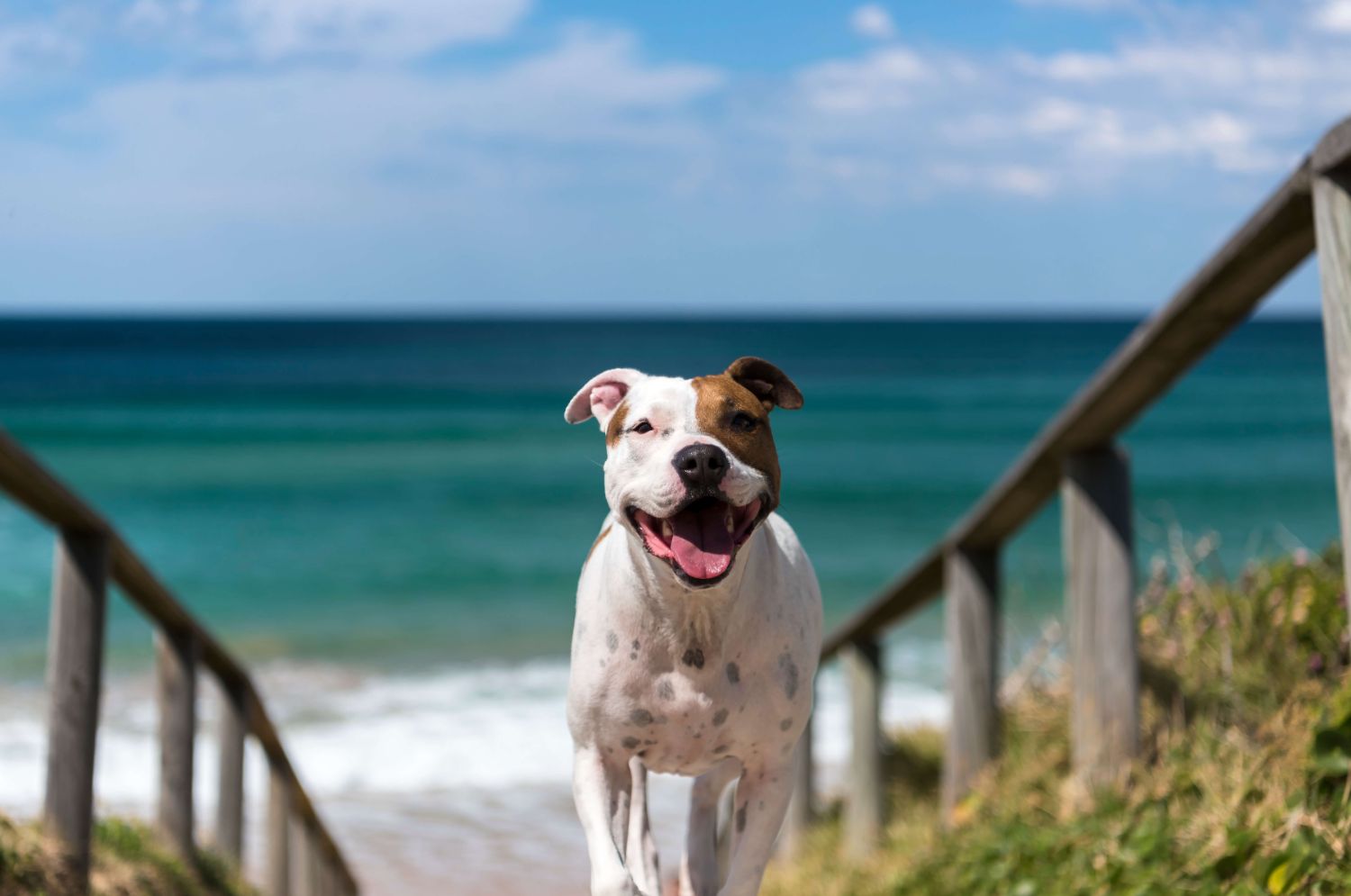 Feature beach: Hillarys Dog Beach
A short twenty five kilometres from Perth's CBD, Hillarys Dog Beach boasts a striking shoreline surrounded by crystal clear water and plenty of amenities. The dog-friendly stretch is a 24/7 off-leash exercise area for dogs, making it a hotspot for all dog lovers. Think dog cleaning facilities, plenty of bins, poop bags available and a coffee van on the weekend – it's perfection.
On or off leash? Off-leash 24/7. Make sure you stick to the signed off-leash exercise area.
More dog beaches in Western Australia:
Northern Territory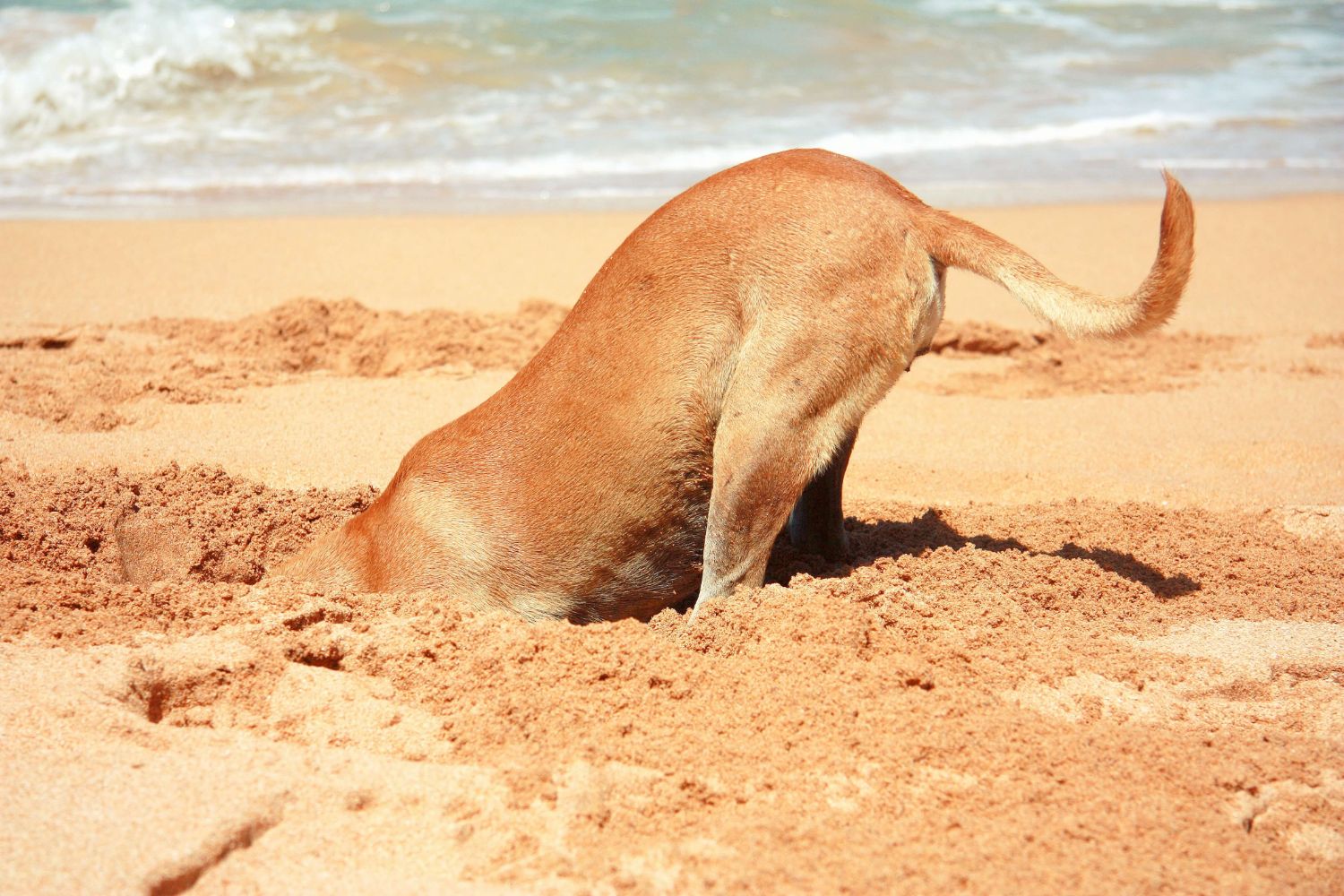 Feature beach: Casuarina Coastal Reserve
Located only 15km from Darwin's CBD, the Casuarina Coastal Reserve includes a very rare off-leash dog-friendly beach in the Northern Territory – making it hugely popular. At this beach you'll find lots of walkers, a nearby picnic ground, beautiful clear waters and plenty of parking. The off-leash section is between Rapid Creek and Sandy Creek.
Other dog beaches in the Northern Territory:
Given the landscape and waters in the Northern Territory, the above beach is our only stand-out recommendation. As a responsible dog owner, you must remain vigilant and knowledgeable when entering any waters up here. As we all know, this beautiful corner of Australia is known for crocodiles, making it their habitat and home.
When visiting any dog-friendly beach, you'll always read notes on council websites regarding keeping your dog under control and calm around other beachgoers, ensuring dog-friendly beaches in Australia remain safe for everyone. So, while dog beaches in Australia are like gold to Aussie dog-lovers, you must take the rules seriously and prepare for your day out in the right way.
To ensure you're prepped for your visit to some of these beautiful dog beaches make sure you take a read of our dog beach safety blog.