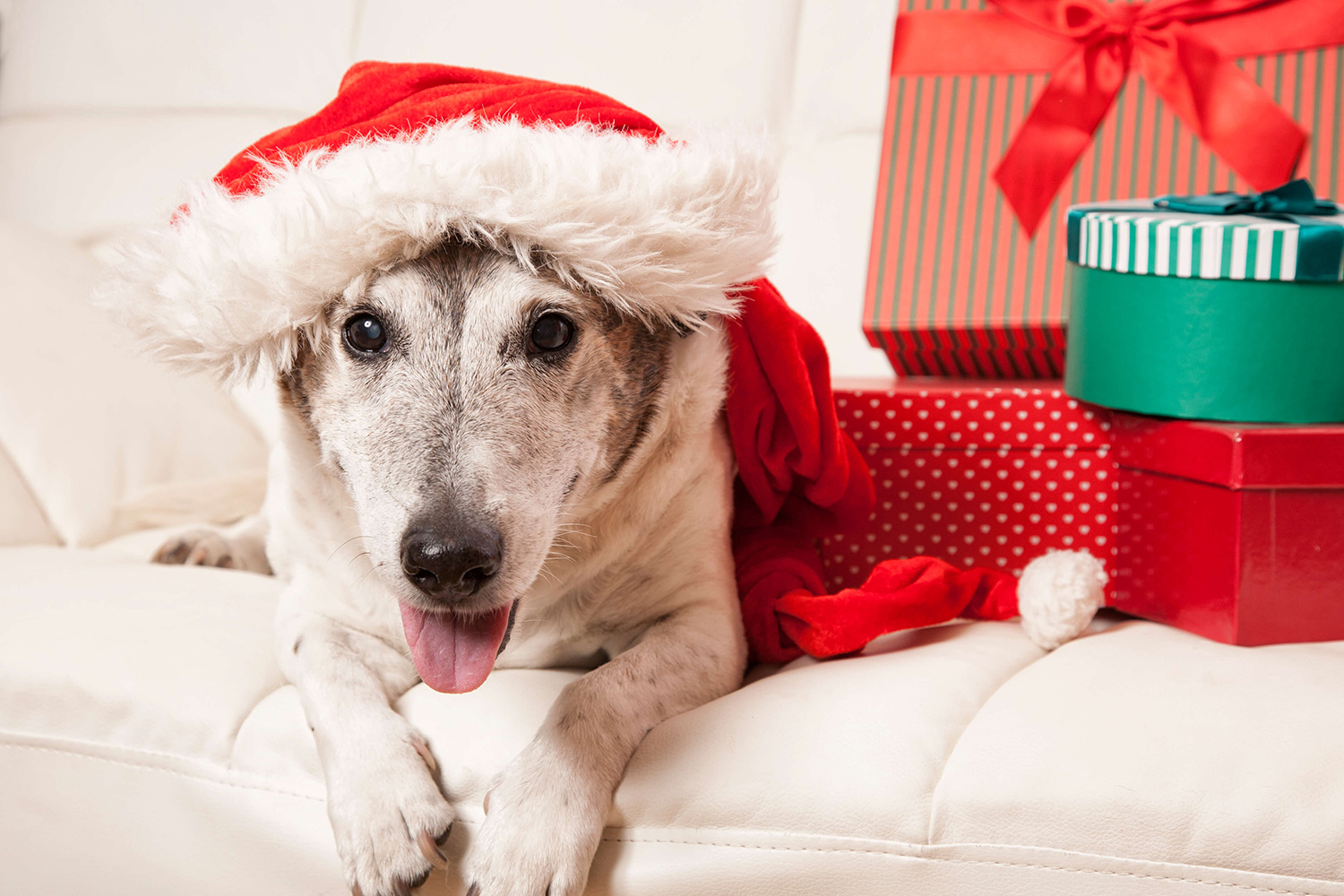 When Christmas hits, it's just another excuse to spoil our dogs, right? And searching around to find the best dog Christmas presents should be half the fun – and perhaps made even better when everything is in one place. Well, we've got you.
All-year-round and at Christmas time, we offer an extensive range of quality treats, toys, and accessories your dog will adore. And more importantly, make you feel like the dog-parent royalty.
Tech-it up! Dog toys with technology you'll love.
When you think "dog Christmas gifts", technology has got to be top of the list, right? Just like us tech-driven humans, this space is HUGE for pets. Technology can make your dog think, run, and interact in the cleverest of ways – and sometimes it's a big bonus for pet parents too. Millennials may swoop on these, and they're 100% worth putting under your Christmas tree.
Tech 4 Pets Smart Treat Dispenser with 2 way Camera
PetSafe Ricochet Electronic Dog Toy
PetSafe Kibble Chase Roaming Treat Dropper
Shop these pages for interactive and tech-driven dog toys:
Treat it! Tasty treats for every good boy and girl.
Christmas feast, anyone? Most dogs love a treat or two. Some dogs, well, they live for it (we can relate). While we don't encourage your dog to overindulge during the silly season, it is an excellent time to pick out some of your dog's favourite tasty treats or some new ones. Dog Christmas treats are a sure way to your dog's heart.
Shop these pages for more scrumptious dog treats:
Flaunt it! Accessories made to beautify and stylise your pup's day.
Whether your dog's due for a wardrobe upgrade, or you want to match everything possible for the perfect fashion statement, accessories should always be on top of your dog's Christmas gift list. Walkie belts, a new Christmas dog collar, lead or harness, there's definitely something you NEED. Just remember, dog Christmas presents don't need to be complicated, and most certainly should contain some level of practicality – or at least give it a try. Cue, poop bags.
Shop these pages for more accessories:
Cuddle it! OR nuzzle it. Soft and plush toys any dog will love.
Soft and plush toys make the ultimate cuddle buddy for your dog. In fact, they can almost become a staple source of comfort for your pet. Remember your very best childhood blanky? Every year the bar is set higher when it comes to soft toys, from extra-large novelty toys to on-trend colours and designs – make sure you browse the full range for some stellar upgrades! Here's some of our favourites.
Shop these pages for more soft and plush toys:
Tougher stuff. Outdoor, indoor, but made for more slobber and strength.
Not all dogs are gentle with their favourite toys, and some leave a little too much drool to be desired – which is why tougher toys are sometimes the best solution. So, when you're thinking about the best Christmas gifts for your dog, it might be practicality as the preference. We've popped together some of our favourite tough toys for long-lasting joy.
Shop these pages for more tough and durable toys:
Cool it, chill out. Summer essentials for the warmer weather.
Summer is the perfect playground. The days are brighter, we can enjoy water sports and spend more time in nature. And it's no playground without our best furry friend by our side. Consider making it a summer to remember with the latest waterproof and water centric toys, along with products to help them cope with those warmer days in the sunshine.
Shop these pages for more summer inspired picks:
Gifts that give back. PETstock Assist charity products straight from the heart.
Gift giving and love is at the heart of the holiday season. When we give to others it activates the areas of the brain associated with pleasure, social connection and trust. Plus, selfless behaviour releases endorphins in the brain and brings happiness and hope to the people we help.
Our PETstock Assist charity supports a wide range of pet and human charities across Australia, from your local shelters to bigger organisations that aid in animal therapy and run assistance dog programs – there's a lot of good in this world. Here are some of the products that make wonderful dog Christmas presents and also give back to our charity PETstock Assist.
Shop these pages for more PETstock Assist gifts:
Now you've got a snapshot of some of the best options for dog Christmas presents, why not start preparing for your summer activities too? Here's a list of dog-friendly beaches in your local area for a blissful summer weekend.