Why add chickens to your family?
Chickens make truly great pets. As well as their enticing eggs, chickens are affectionate, interesting and intelligent creatures with distinct personalities.
And, with the right care, they'll provide years of companionship.
Chickens are very loyal and can develop long-lasting bonds with each other. They also have great memories and can distinguish the difference between more than 100 people and animals.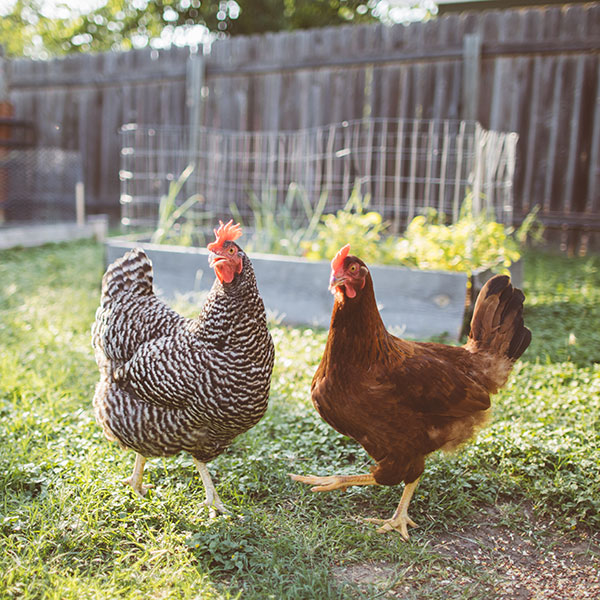 If you want to make your household more sustainable, chooks are a great place to start. They help control bugs and other pests in your backyard, plus provide a regular supply of natural fertilizer for homegrown fruit and vegetables. And don't forget about their yummy eggs! Read more about the wonder that is the egg in Eggs 101.
When it comes to lifespan, backyard chickens can live an impressive 8 to 10 years, similar to many dogs.
Did You Know?
The term 'pecking order' comes from chickens? When new birds are housed together, a well-defined hierarchy is quickly established. At feeding time, the top hens get first dibs on the food, chasing off any lower-ranked and younger birds. These chickens are only allowed to eat once the top hens have filled their own bellies.
How to get started with chickens
Council regulations
Firstly, it's best to find out what rules your local council has in place regarding chickens in backyards. Most councils will have restrictions on the number of chickens allowed on properties. And roosters generally aren't allowed in city areas.
Breed
Do you like the idea of endless eggs? Well, look for breeds with high egg-laying potential, like the Isa Brown or Hy-line Brown. Would you prefer brown eggs over white? Check out the Black Cross (Australorp/New Hampshire) and the Red Cross (Rhode Island/New Hampshire).
And if looks are your focus? Or you're just wanting a loyal companion? Try Australian breeds such as the Plymouth Rock, Barnevelder, Silkie, Polish, Frizzle and Seabright.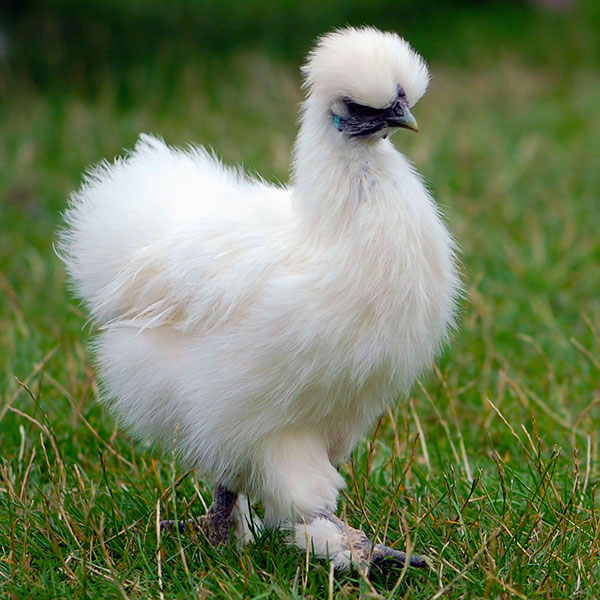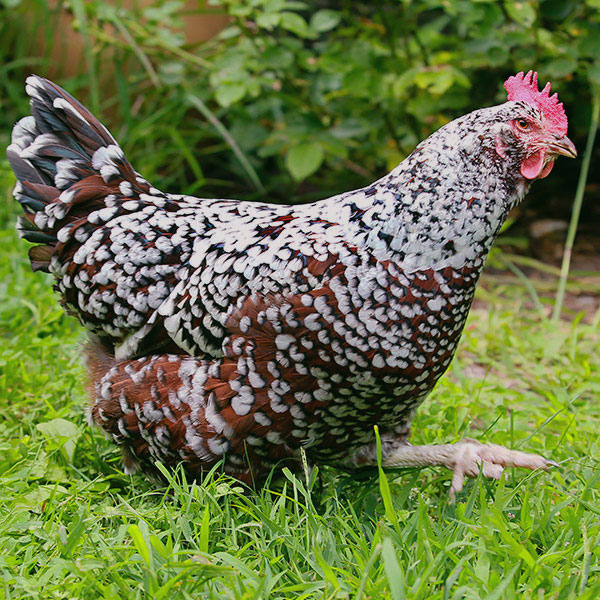 Number
Chickens are very sociable, so they'll need at least one two-legged friend to keep them company. Generally, a large city backyard can comfortably house three to four chickens, while rural lifestyle blocks can accommodate much bigger flocks.
Age
Rearing chickens from birth requires a lot of time, effort and equipment. Because of this, it's best to establish your flock first with 'point-of-lay' pullets (16-18 weeks).
Housing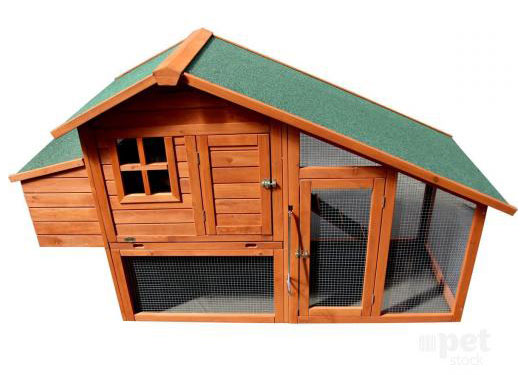 There are lots of fantastic hen houses on the market. PETstock's Pet One Chicken Coop is perfect for two hens, with two nesting boxes and a hinged roof for easy inspection and egg collection. There's a pull-out tray for easy cleaning, a roaming area below and an above-ground nesting area for better insulation.
Here's some tips for ensuring your hens are happy in their house:
Make sure they have enough room (about 0.37 square metres of floor space per chicken). Adequate ventilation keeps chickens comfortable and prevents illness. Check they're protected from the elements, especially direct sunlight. Keep your chickens safe from predators by using strong galvanised wire and properly-secured catches and locks.
Roosting perches will give you cleaner eggs and calmer chickens. Nesting boxes should be clean, dark and dry with loose nesting material, ideally straw or wood shavings. This is available at your local PETstock.
Lighting promotes egg production (especially if your chooks are coming into lay in autumn). If you don't want to spend all of your time clearing up mess, choose a hen house that's practical and easy to clean.
Automatic feeders and water dispensers are useful additions to any coop.
Mobile coops are great because they can be moved to different areas of the backyard to give your chooks access to weeds, seeds and insects. You can then shift the coop to sun or shelter as required. But, a word of warning – once a coop is moved, ensure any remaining chicken manure is thrown out or watered into the soil. Manure is particularly potent when it's fresh and can damage grass and plants.
How much care do chickens need?
Every day, you'll need to:
Check your chickens have plenty of food and water.
Monitor any signs of health problems.
Go hunting for eggs! By collecting eggs twice a day, you'll help prevent broodiness and egg-eating chickens.
Every week, you'll need to:
Remove any dirty nests, damp litter/soil and chicken poo to reduce the chance of disease and fly problems.
Fill your coop with clean nesting material, such as straw or wood shavings.
Check for any openings which might allow predators in.
Watch out for signs of rats or other pests.
Every month, you'll need to:
Give your nesting boxes a good clean.
Check for leaky drinkers or taps. Damp conditions are a haven for internal parasites.
Paint perches with a mix of lime and water.
Every now and then, you'll need to:
Remove any debris and wash the hen house with detergent before introducing new chooks.
Sanitise your coop and treat it with an approved insecticide to control external parasites and litter beetles.
Information sourced from Ridley AgriProducts 2017, The Barastoc Chook Book, 9th edn.