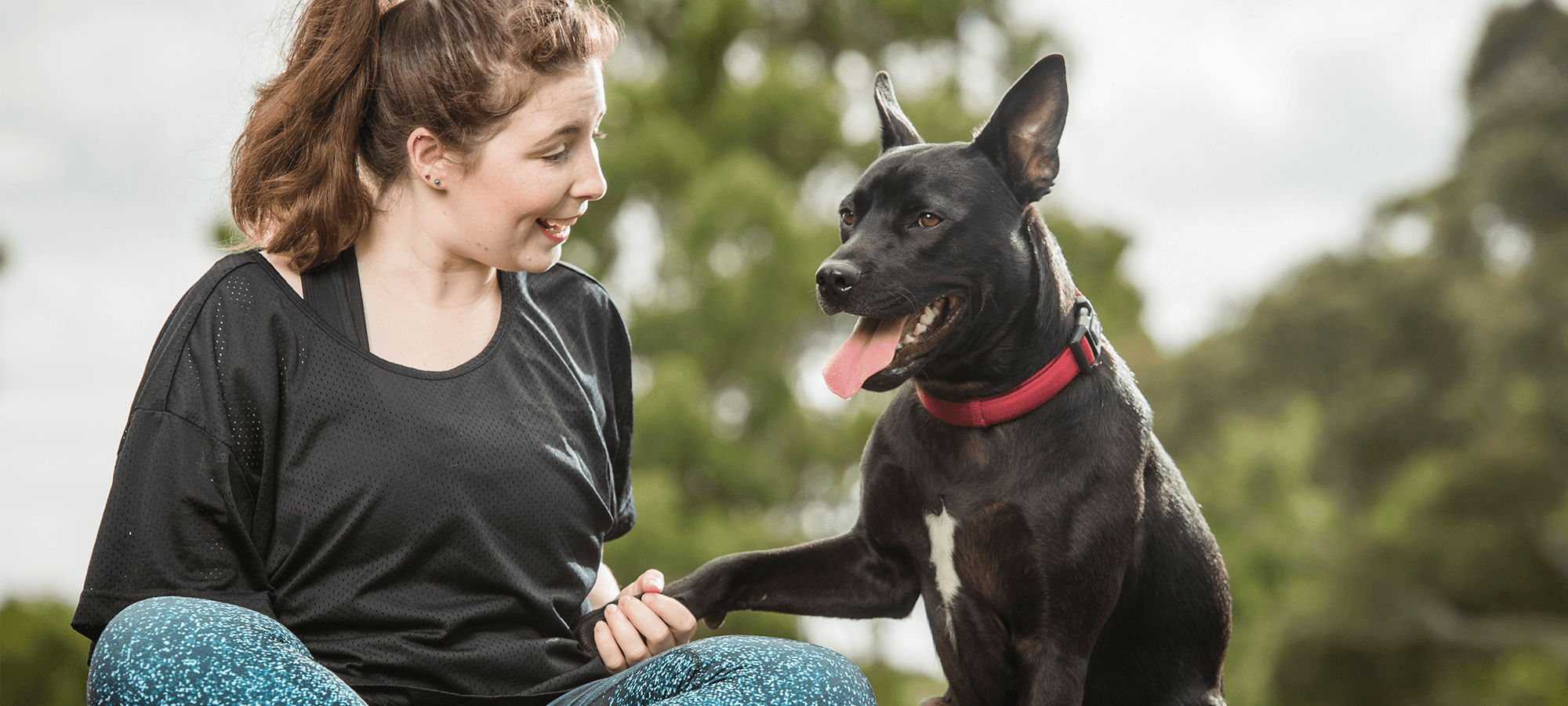 According to PetRescue, 100,000* pets are killed in council pounds and shelters every year – even though many of us are more knowledgeable and aware of the benefits of adoption. With an increasing number of pets facing homelessness, adoption can save more lives and keep more pets out of pounds.
The benefits of adopting a pet can be life-changing, and you might just find that your soulmate isn't what you expected, but exactly what you need. If you're not in the position to adopt, you can also help animals in need by fostering, donating or volunteering.
For those looking to adopt, here are some of the commonly agreed benefits – and some handy tips.
A life can be saved ✔
By adopting a pet from a shelter or local rescue group, you can help save a life. Many pets in shelters are waiting for the second chance at a new life; some will have come from homes of neglect, abuse or a circumstance that is providing a low quality of life. You are also making way for more animals to be adopted, with many rescue groups and shelters only having limited housing and resources to look after the range of pets in their care. In some instances, pets in shelters will be euthanised due to lack of space and resources.
Support for a bigger cause ✔
While attitudes and intentions have well and truly changed regarding animal adoption and rescue pets, illegal puppy farms and unethical breeders still do exist. By choosing to adopt, you're finding a home for an already sizable population of animals looking for a home, rather than buying a puppy or kitten.
Microchipped and desexed ✔
If you adopt a cat or dog, they are already desexed and microchipped by the rescue group – and all included for a flat fee. With these already covered, you won't need to worry organising this later in time and managing your schedule around your pet's recovery from a de-sexing procedure. While de-sexing isn't a procedure to worry about, it is surgery, and does require a certain level of aftercare.
Socialised and mature ✔
If you adopt a rescue pet, you'll often find they have already been around a lot of other animals and humans through previous homes or foster-care. Older cats and dogs are also much wiser and experienced when it comes to knowing what acceptable behaviour is and are often much happier laying back and getting a pat than bounding all over the room and people. They're a great choice if really don't have the time to raise and train a puppy.
Note: Always speak to the local shelter or foster carer to learn more about the individual pet's temperament and behaviour.
Toilet trained or 'in training' ✔
If you've experienced the initial toilet training regime of a young pet, you know it can be a challenging time. When you adopt a rescue pet from a shelter or rescue group, your pet is often already house trained – unless they're a young puppy. Most eight-week-old puppies have no idea what a wee mat is for, and probably think you're being generous with something to rip up while you're not looking.
Need some toilet training tips?
Behaviour assessment and vet check ✔
When you decide you're ready to adopt a pet from a rescue group or shelter, you'll be provided with the pet's profile, listing each detail of their personality, age, special needs, temperament, etc. You really get to know your pet even before you've brought them home. This is great for families who have children or other pets, as the rescue group or shelter will be able to let you know if your pet will be suitable for your home and lifestyle, to help avoid potential issues.
Also, before being adopted out, all animals will have undergone a vet check, behavioural assessment, are vaccinated, wormed and treated for fleas. It's a lot more information and medical assurance.
Considering a senior pet?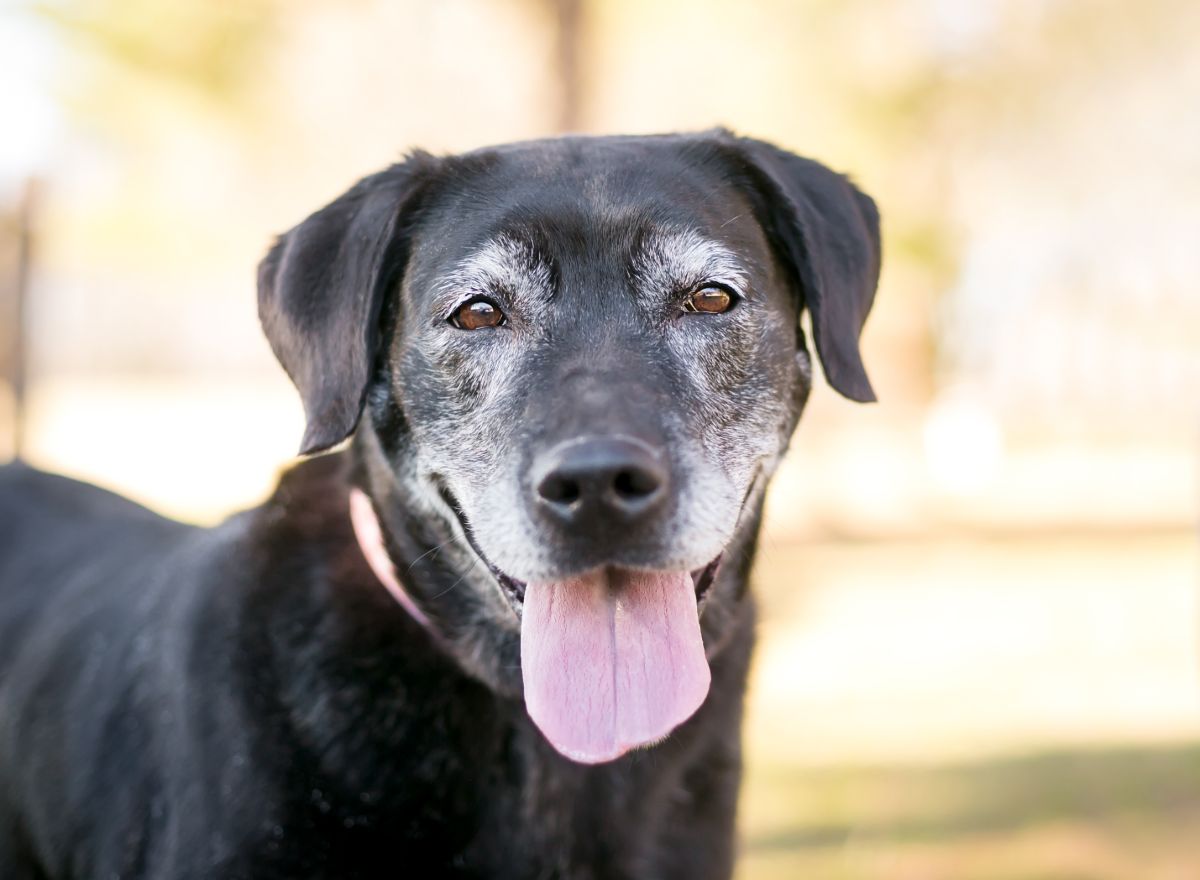 While puppies and kittens are cute as can be, and often feel like the perfect blank canvas for your new chapter, it's worthwhile considering adopting an older pet. They're just as cute, often require less training, no wee pads and less sleepless nights. Plus, rescuing an older pet not only provides them with a forever home, but can sometimes save their life.
Pet behaviourist and TV host, Lara Shannon, also believes that older rescue pets are often more loving and eager-to-please. Lara adopted her much loved companion, Darcy, from someone who could no longer care for him due to a new living situation; she's never looked back!
"Having owned two rescue dogs of my own, I have found them to be the most loving and eager-to-please dogs I've ever had. After their rocky early lives, they just to seem to know they have been given a second chance and really appreciate the love and care they now receive." – Lara Shannon
Types of animals you can adopt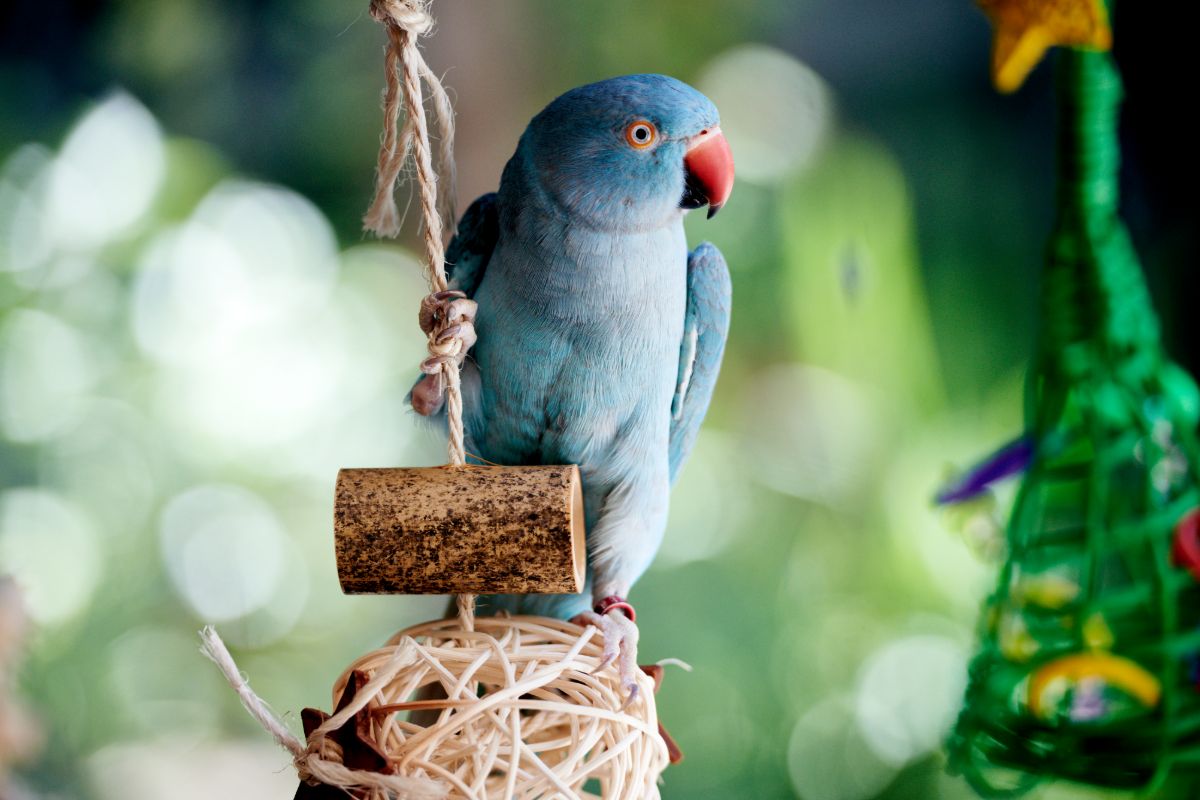 Adopting a pet doesn't just mean a dog or cat. There are so many varieties of animals you can adopt from a local rescue group or shelter. So, if you're in the market for a new best friend, make sure you consider all options, including what type of animal will suit your needs, along with the animal's needs. You might just find that the animal you intend to adopt isn't always the right fit for your lifestyle.
Which animal is right for you or your family
Dogs - they're loyal, affectionate and love companionship with humans. Dogs can be patient and attentive, meaning they're great for families with children. They do require basic training and socialisation to ensure they act appropriately in different situations. Breed differences are important to understand and need to be considered before committing to ownership. Also, since every dog's personality and lifestyle is unique, it's important to consider these factors for a successful adoption.
Cats - they're independent, smart and don't require as much attention or exercise as their dog counterparts. Cats are perfect for people who may not have a flexible schedule, but still want a cuddly and interactive companion.
Birds - they're intelligent, can be very interactive and nurturing. You will find they are able to take care of their own grooming to a point; you will just need to give them light showers occasionally and clip their nails. Being part of a flock in the wild, they prefer to have a mate or someone around to talk to, so you may need to introduce another feathery friend at some point. Overall, just ensure you clean their cage regularly, provide them small amounts of food, and keep their basics needs in check. Some birds also have very long lifespans too!
Horses - they're perfect for getting you outdoors, provide an opportunity for a long-term hobby and form great bonds with humans. If you are thinking a horse might be the right option, just ensure you have a large enough space for your horse to live, and be aware of the specialist care and costs associated with owning a horse.
Rabbits - they're quiet, don't need much space, have the same lifespan of dogs and cats, and are relatively cheap to feed. While they seem low maintenance, rabbits do require regular daily exercise outside of their pen or hutch.
Guinea pigs - they're quiet, don't have a complicated diet, and don't need as much space as bigger pets. They do, however, require an extremely clean environment, as they can be easily susceptible to sickness. They're also very social and love to cuddle – just keep in mind they might be slightly fearful if they're not familiar with being handled by humans.
Chickens - they're independent, inexpensive to look after, do not require any time for training (unless you're willing and able) and can be easily looked after while you're away. Just be conscious that they do like to talk a lot and make a bit of noise. Also, make the time to research the upfront costs - such as for an enclosure. Like guinea pigs, they can also become sick in an unkempt or unclean environment.
Reptiles - they're quiet, don't need lots of space, are hypoallergenic and don't really need or crave human attention. Reptiles are a good option for people who don't really have lots of time to dedicate to their pet but can still handle basic care routines and necessities. Keep in mind, you will need to research the unique care requirements of the species you're looking to adopt – each do require different enclosures and equipment.
While on your search for the right animal to adopt, it's also good to consider animals that may not get the same attention or interest as younger pets. In your adoption search, you might notice there are many animals with minor conditions, disabilities or special needs. These pets could just be your perfect lifelong companion! If you think you might have the means to take on an animal with special needs, you should definitely consider this option.
Want some tips on bringing home your new pet? Read more Pet Smarts articles.
Beginning your search for a rescue pet
Finding the right rescue pet is becoming much easier with so many rescue groups now in operation and many websites to find out more information. However, it's really important you do enough research before committing to a pet to ensure you feel comfortable with where the pet has come from and make certain you have all the information you need to make an informed decision.
*Important note: We suggest always speaking to the rescue group or foster carer in detail prior to rescuing. This will ensure you know everything you need to know about your new loved one.
PetRescue is a website that brings many rescue groups together on one platform, where you can begin your search for the right pet.