Endless Opportunities... far and wide!
We are an organisation that is growing, innovating & expanding every day! With over 160 + sites and 3 Support offices across Australia & New Zealand, the possibilities for your career are endless.
Check out where you might end up if you start a career with PETstock!
Find your closest Retail Store
View our current vacancies

Find your closest PETstock VET
PETstock Support Office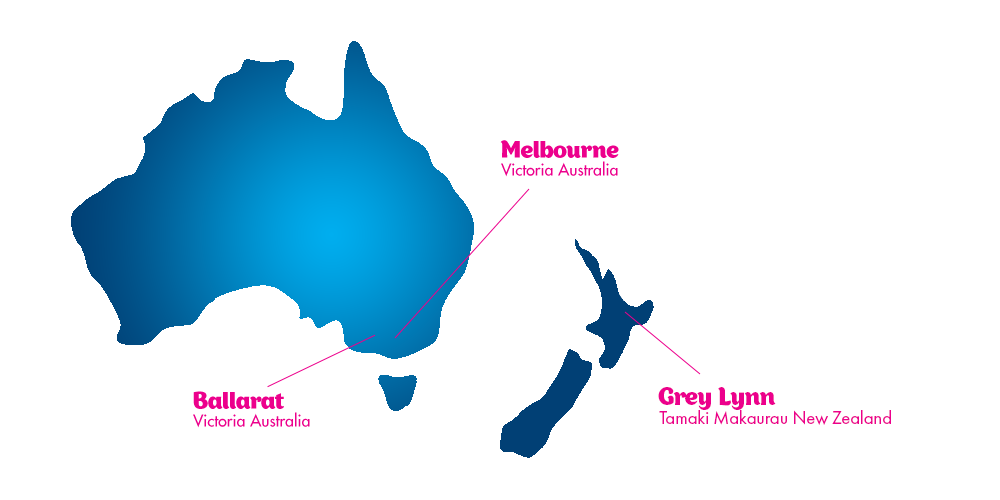 PETstock Support Office is located in Victoria, with offices in Ballarat and South Melbourne.
PETstock Ballarat Support Office
1.15 hours North West of Melbourne, Ballarat is the home of PETstock, it's where it all began. If you're considering a career with PETstock and looking at a tree change, we think Ballarat is the perfect place to call home. The city is known for its beautiful buildings, botanical gardens, tree lined street and emerging café and restaurant scene. With lots of events and activities throughout the year, Ballarat offers all the benefits of 'small town' living while also being a hive of activity! Discover Ballarat here.
PETstock South Melbourne Support Office
Thanks to its high-quality services, infrastructure, cultural and sport events, Melbourne has been named the world's most liveable city for five consecutive years. It's no wonder our South Melbourne Support Office People love living and working in the city! Only a short tram ride away from the city, South Melbourne is one of Melbourne's many cultural centres, offering a fantastic array of shops, cafés, bars, and the famous South Melbourne Markets. Discover Melbourne here.
PETstock New Zealand Support Office
Just off Ponsonby Road, a hop skip & a jump from Auckland CBD, our NZ Support office is next to some of the best bars, restaurants & retail shops in Auckland. You will find the best coffee in town along with boutique galleries, showcasing unique Kiwi art. Tāmaki Makaurau Auckland itself offers a lifestyle to suit all. It is renowned for its native bush walks and beaches that can be found less than 30 minutes from the city centre. Whether you're looking for the buzz of inner city living or the quiet life of the country or beach…take your pick! Discover Auckland here.